Adventures in Paradise on Arabella
Here is a chance for you to try out the cruising life- to see if you are really going to like the reality of it, as opposed to the rose colored dream.
We are currently taking reservations for spring (northern hemisphere) trips around Nadi, Fiji.
You can design your own itinerary or let us just take you to some cool spots we know about; you can get formal ASA instruction or informal "cruise 'n learn" style instruction, or no instruction at all, just sit back and let us pamper you- flexibility is our middle name.
We are Mike and Barbara Fulmor, you've seen our boat, Arabella, on the previous page no doubt, but there she is again at the bottom of this page. She's extremely comfortable below, and on deck; sails like a dream, and has every cool electronic gizmo you could want. Of course all the safety gear as well.
Price will vary for differences in trip length, number of people (two is normal max for multi day trips) and food (liquor) arrangements. You can eat every meal ashore or every one aboard, or any combo thereof; cook for yourself or be waited on, you decide.
Or if you find a deal somewhere that matches what you want to do, we'll match it (if verifiable), how's that?
Or just tell us what you want to pay and we'll suggest a plan for your budget?
Get the picture that we're pretty fun and easy to get along with? You'd be right.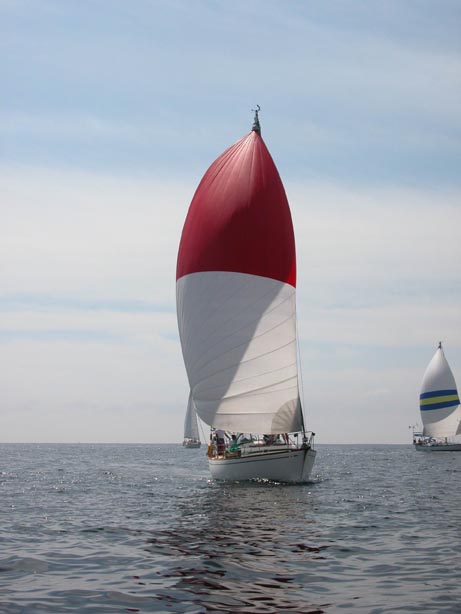 Check the Captain's Log page to see where we are, and contact us via e-mail for more info and to begin planning your Adventure in Paradise!